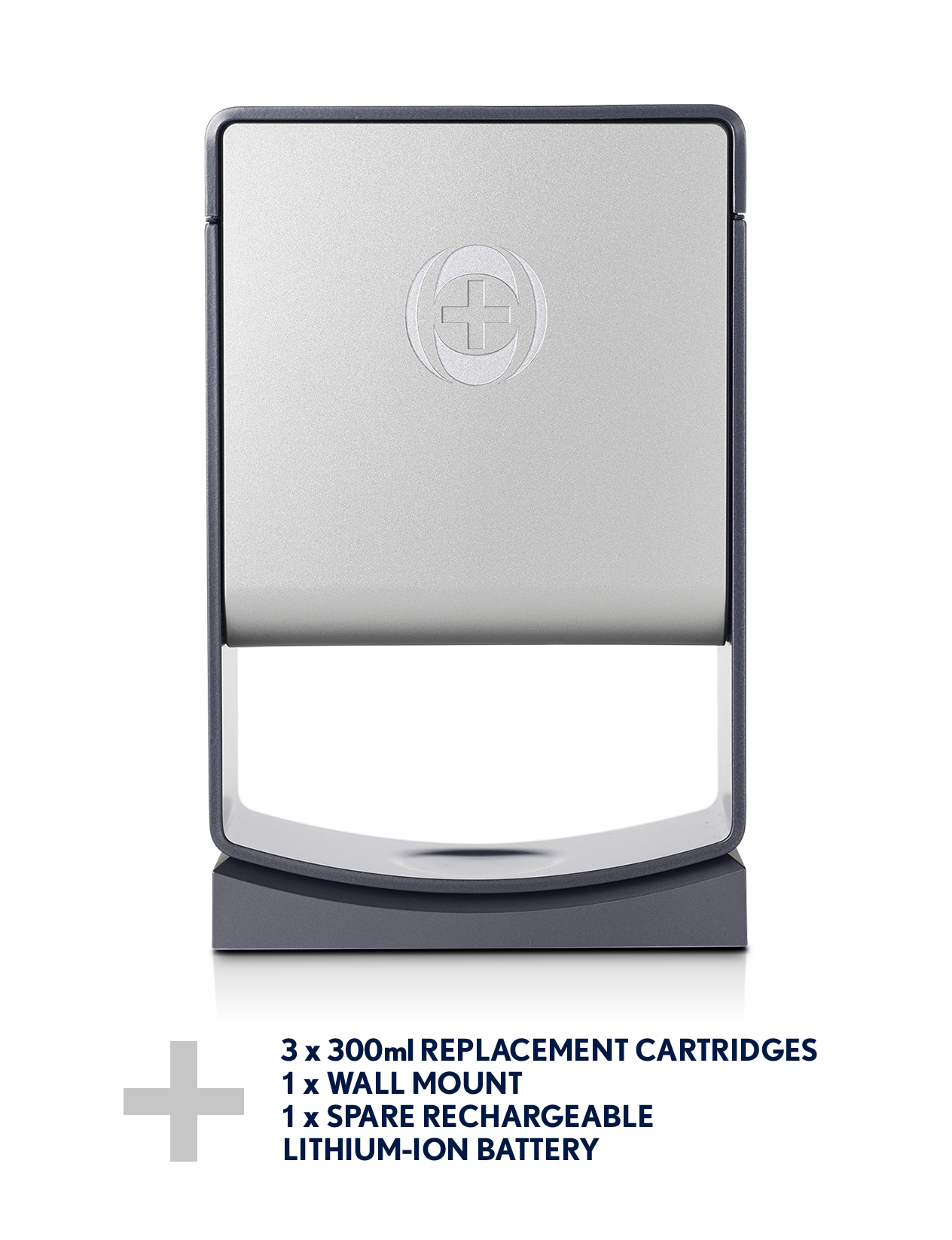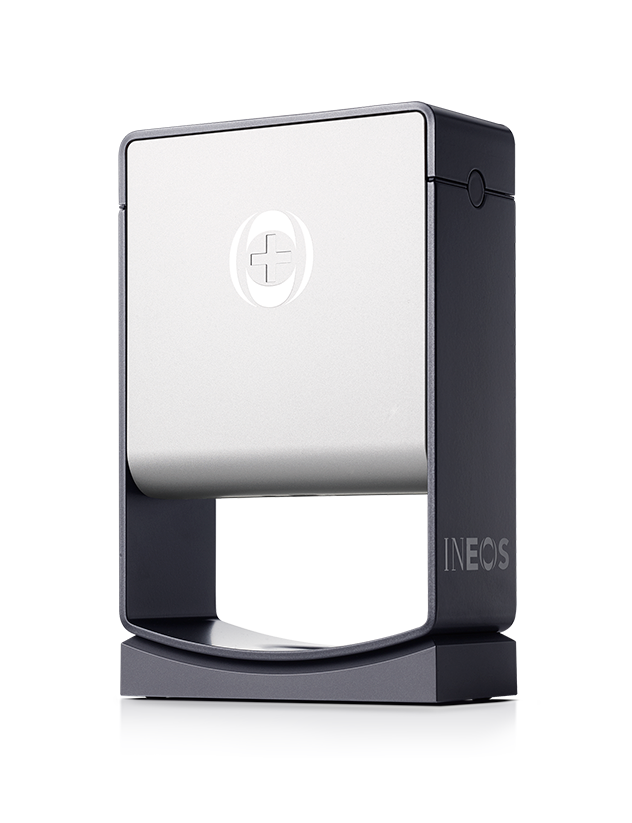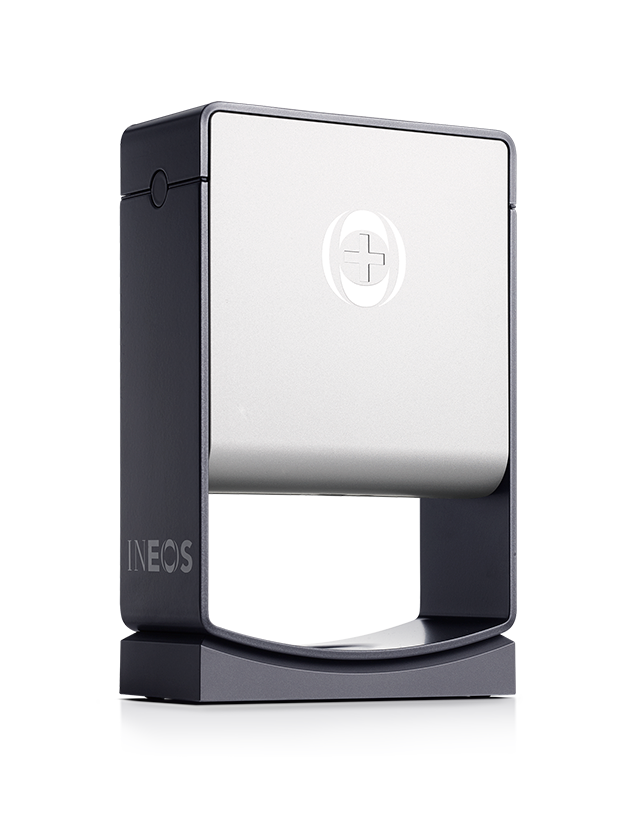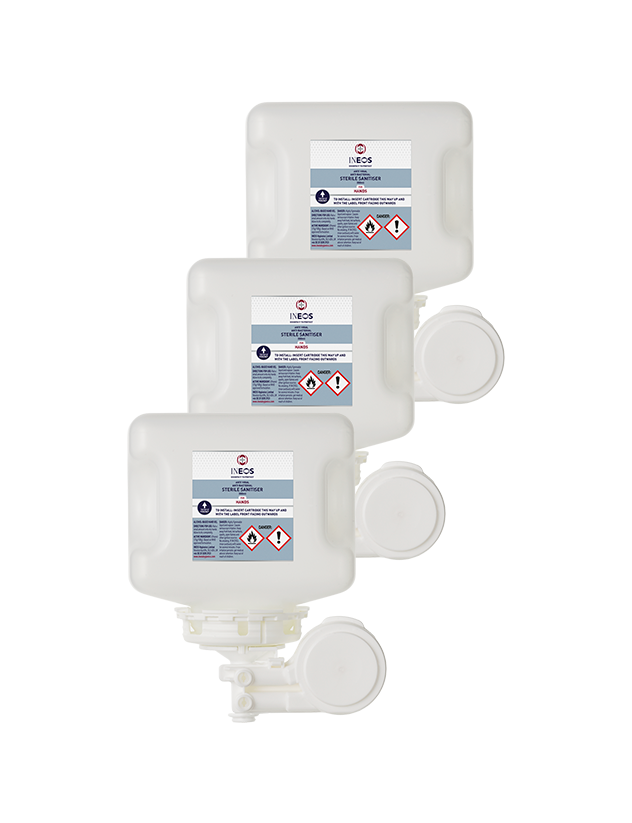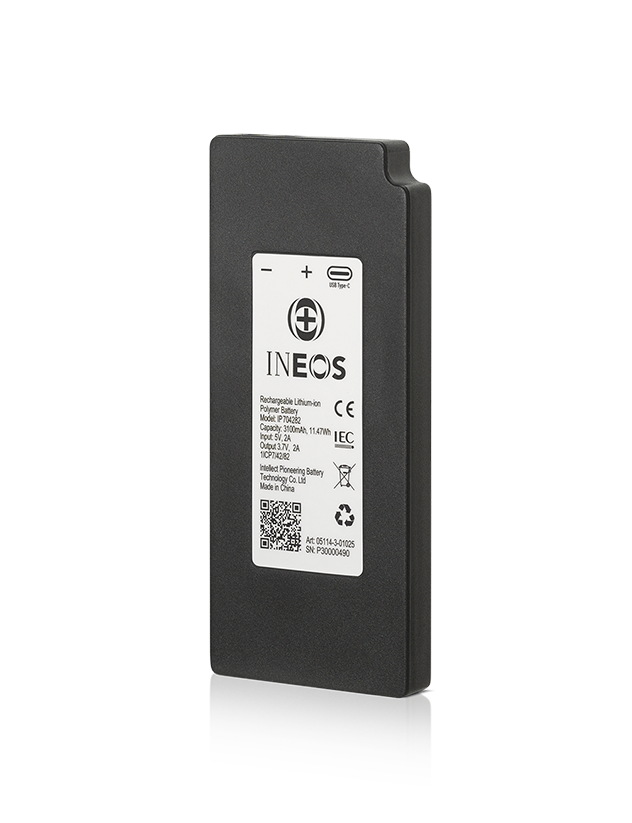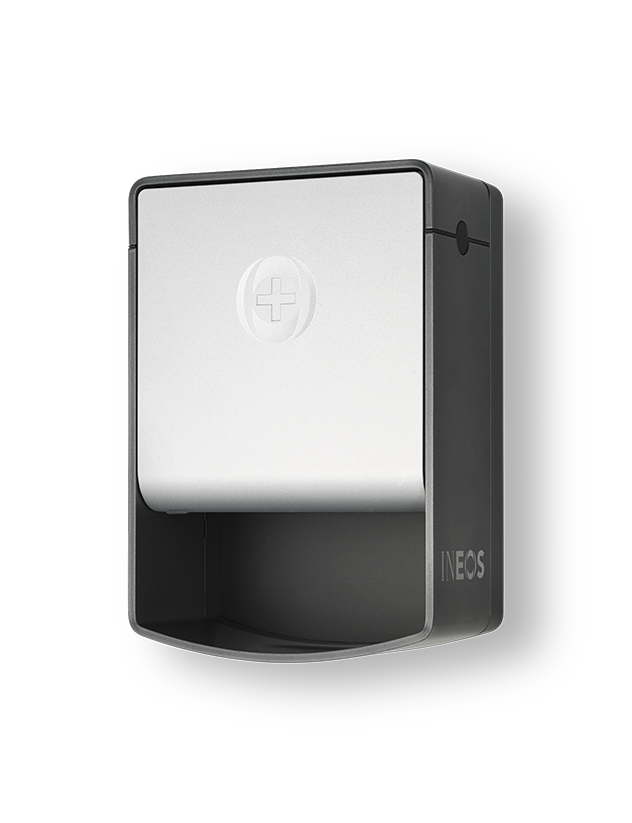 home
INEOS silver dispenser starter pack – complete
£239.00
Full product description

---

The INEOS Sanitiser Dispenser brings next-generation hand sanitising into your home. With a durable, elegantly utilitarian design, it fits right into the home. Its precision Swiss-engineered construction will give you reliable hygiene for your family and guests whenever you need it. The rechargeable lithium-ion battery lasts for up to 6 months between charges (depending on frequency of use) so you can place it wherever you need it most without a worry. The easy-replacement cartridges allow effortless replenishment, while the LED indicator lights alert users to low cartridge or battery levels.

Cartridge size

300ml
Hand sanitiser dispenser description (300ml)

---

Top features

Robust aluminium frame
LED indicator lights to alert users to low cartridge and battery levels
Internal slot for spare battery to allow for quick changeover and continuous use
Easy insert and removal of 300ml cartridge
Adjustable dosage settings
Wall mounting option available

Specifications

Dispenser dimensions

153.4mm x 70mm x 240mm (with Table Stand)

153.4mm x 90mm x 226mm (with Wall Mount)

Dispenser Weight

1.4KG (without cartridge and battery)

Battery

Lithium-ion battery voltage 3.7 V

Charged via USB-C charging cable (included with dispenser)

Dosage settings:

0.5 ml (lowest volume dosage) – 2.0 ml (highest volume dosage)
300ml cartridge description

---

Top features

Kills 99.9% of bacteria and viruses
Contains 75% hospital grade alcohol
Formula based on the World Health Organisation approved formulation with a unique blend of added skin moisturisers
Assured INEOS Hygienics security of supply
Precision engineered peristaltic pump for the accurate, reliable, and controlled delivery of INEOS Hygienics sanitiser
Radio-Frequency Identification (RFID) technology for the accurate and safe delivery of INEOS Hygienics hand sanitiser
Recyclable

Specifications

Dimensions

128mm x 94mm x 58mm (individual cartridge)

Weight

309g per cartridge, when full
Wall mount description (300ml dispenser)

---

Top features:

Saves countertop space
Prevents dispenser being knocked or moved
Easy assembly & fixing to a wall using only 4 screws

Specifications:

Dimensions

152.9mm x 55.5mm x 224mm

Weight

196g
Rechargeable lithium-ion battery description (300ml dispenser)

---

Top features

Lasts for up to 6 months or up to 10,000 dosages*
3.7 V Lithium-ion
USB-C charging

*Depending on frequency of use and intervals between dosing

Specifications

Dimensions

46.6mm x 9.3mm x 104.6mm

Weight

70g
What's in the box?

---

1 x INEOS Sanitiser Dispenser Home
2 x Rechargeable lithium-ion battery
1 x USB-C charging cable
1 x Informative blue hand sanitiser sticker
1 x Instruction manual
3 x 300 ml cartridge
1 x Wall mount for Home (300ml) device
1 x Screw kit – including screws, wall pugs and assembly tool
1 x Wall mount assembly instruction manual
1 x Safety information sheet

Warning: only use INEOS Sanitiser Dispenser Rechargeable Lithium-ion batteries in your INEOS Sanitiser Dispenser device. For further safety information see safety information sheet.